Bring Your Vision to Life
Custom Kitchen Remodeling Contractor
If you've ever had to deal with a contractor who handles your project their own way or worse yet – leaves you stuck with a poorly designed kitchen – it can be enough to make you hate your entire home. Hiring AD Johnson Remodeling as your kitchen remodeling contractor of choice is a guaranteed way to ensure every detail of your newly remastered kitchen is perfect.
We work alongside our clients to ensure their vision is followed and all of the onsite work falls within their budget and schedule. During our premium kitchen remodeling projects, we keep our clients updated with the progress of the work, and we offer a wide selection of designs and material options to perfectly suit any style preference or interior ambiance you want to achieve.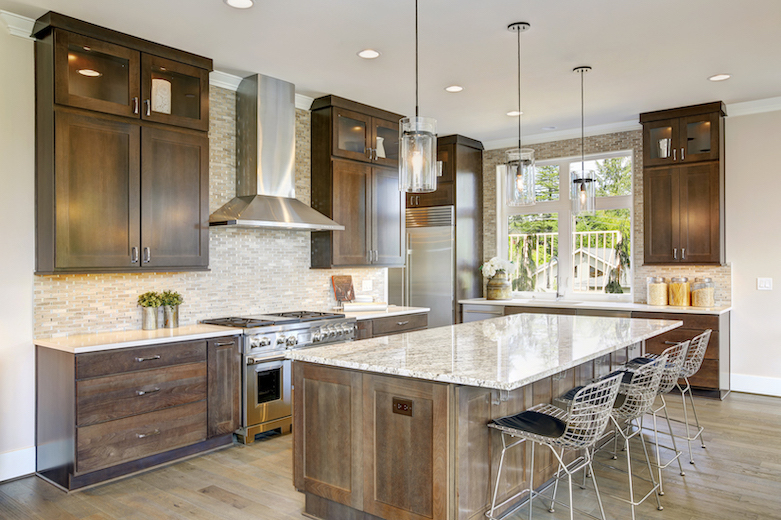 Your Local Experts
Residential and Commercial Kitchen Remodeling
The experts at AD Johnson Remodeling have renovated kitchens all over the greater Salt Lake City region, including Farmington, Bountiful, Woods Cross, North Salt Lake, Centerville, Ogden, Provo, Orem, and many surrounding communities.
At AD Johnson Remodeling, we handle the entire kitchen design and renovation process from start to finish to make sure you get the exact features you're looking for, and more importantly, the perfect kitchen you've always envisioned. We can even provide kitchen remodeling services for commercial properties as well, as part of tenant improvement initiatives across several structures or as stand-alone projects for a single location